VATI Projects – proud supporter of the Special Children's Christmas Party 2015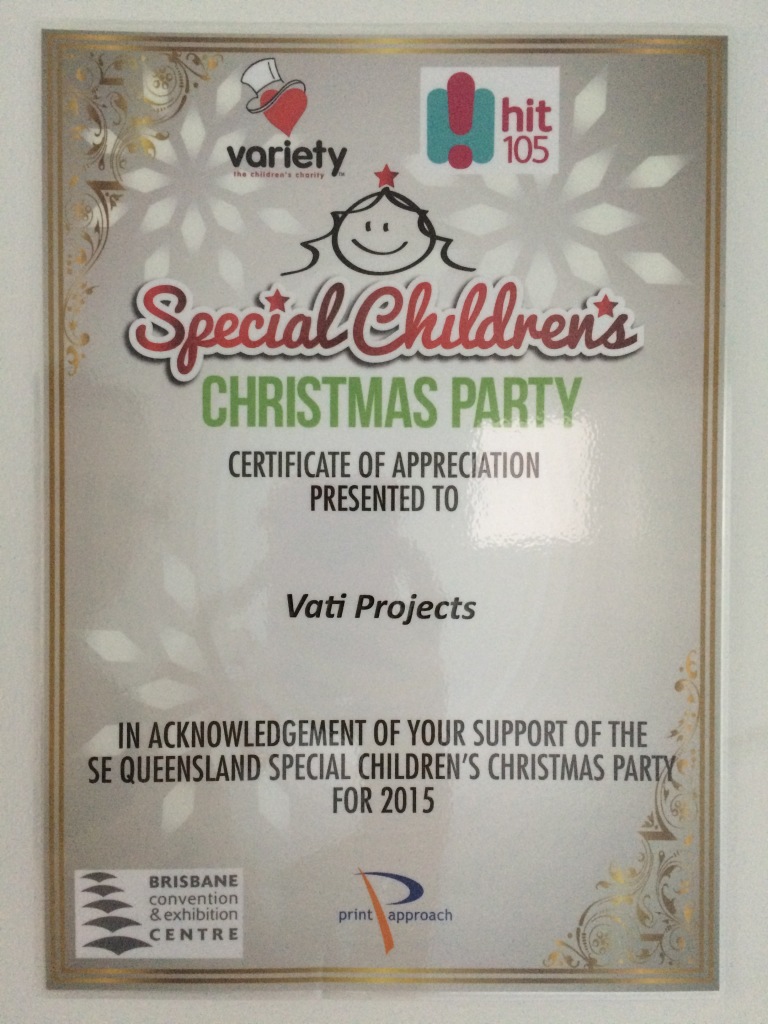 VATI Projects is proud to support the SE QLD Special Children's Christmas Party for 2015. Organised by Hit105 radio and Variety, and hosted by Coffee Club's John Lazarou, this event provides a unique, fun and exciting program for 3,000 children in Queensland. These children comprise of the terminally ill, intellectually or physically  impaired and also the underprivileged who may be suffering from domestic violence or physical abuse. These children are given a very special party they wont forget, including catering, activities, entertainment, face painting, and 3 high quality special toys given to them by Santa Claus. This party is supported by many businesses (big and small), and many lovely volunteers.
We at Vati Projects are proud to be of assistance in helping these special amazing children have a wonderful happy and exciting day,  and would strongly encourge all of our business affiliates to help, donate or contribute, however small or big, to such a worthy heart-warming cause. We truely wish all children, including those unable to attend this event, have a wonderful, safe and happy Christmas.
Further details on contributing, sponsorship or donating can be found on their website http://www.specialchildrenschristmasparty.com.au/page/home/
A child's innocent belief in Santa Claus is short-lived … embrace it whilst they are young. Children grow too quickly.