Video Coming Soon
Eden,

Noosa's Most Luxurious Mansion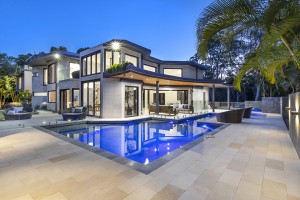 Vati Projects, a local high quality Brisbane builder, was honoured to be the residential builder for the arguably 'most iconic' mansion to ever be built on the Noosa River. We completed construction of this masterpiece in late 2018. Nestled on the waterfront of the Noosa River, sitting on almost 17,000sqm of land and secluded by hectares of state protected natural habitat, this house is unrivalled in its size, quality and design. This house is picture perfect, overlooking Hastings Street (which is less than 700m away by boat across the river), created with the uttermost quality, care and attention to detail to ensure it really is the house suitable for the rich and famous.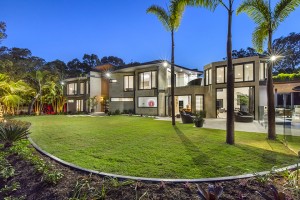 Eden is an architecturally designed home with a north east aspect, overlooking the water. Almost all tradesmen involved in the construction were really working in paradise, overlooking multi-million dollar views and having lunch on the beachfront, even catching crabs after work. The care and planning involved in the construction was a challenge unto itself, with all materials and water having to be ferried or boated over onto the Noosa North Shore Island. The remoteness of this property and sheer size of this house required complex logistical considerations, the challenge which was excitedly accepted by Director, Vasilis Hatzioannou. Vati Projects, in conjunction with the owners, was involved in the all aspects of the design, council approvals, construction, styling and landscaping. A complete turn-key project with only the best quality materials, finishes and furniture.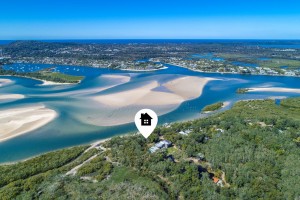 The house was designed to be sympathetic to the surrounding habitat with organic materials such as natural stone and timber featuring throughout. With its in situ concrete construction, this house was built as solid as ever, built to last many generations. The over-sized entertainers kitchen is at the heart of the home and centred around large white marble benches. The kitchen incorporates the full suite of Miele appliances, including built-in espresso machine, double ovens, and a wine conditioner. The kitchen also hosts a hidden butlers pantry behind a delicately constructed timber door concealed into the timber feature wall. The kitchen blends elegantly into the dining room, suitable for up to a 12 place dining setting, before opening up to the main living area bathed in natural light from the jaw dropping 5 metre high ceilings. The living area is complemented by electronic lourvered windows to provide for passive ventilation, along with ducted air-conditioning which runs off a 7kw solar system.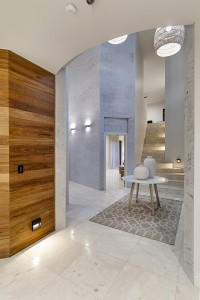 This generous home construction is over 1,000sqm under roof and accommodates 14+ people in a luxurious and spacious comfort. We often compare this home to the equivalent of 3 large sized executive homes, it really is that big. The open-plan resort-style master bedroom seamlessly blends the bedroom and ensuite, and enjoys a massive walk in wardrobe and separate private balcony looking out to the water. The master bedroom alone is bigger in size than some 2 bedroom luxury units located nearby in Noosa. Additionally, this house boasts a variety of living spaces including a kids retreat, a separate media room, internal courtyard and outdoor living around the fully tiled pool. An outdoor gazebo is surrounded by a landscaped garden designed by the award winning team at Grow Collective. The internal garage houses 3 car bays and the external shed can accommodate two boats.
This construction was a perfect example of Vati Projects' capabilities in high-quality residential construction. Although a complex construction to build logistically, the execution of this unrivalled mansion is evident in its highest quality finishes accompanying its rock-solid structure. This house is really fit for a king.