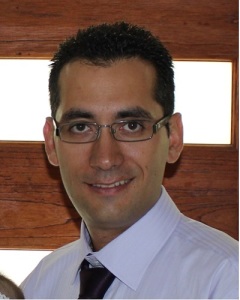 VATI Projects holds an OPEN BUILDER licence with the Queensland Building and Construction Commission. Vasilis Hatzioannou is the director
of Vati Projects, and has over 15 years building and construction experience ranging from minor to major projects including:
Construction of large scale industrial complexes, offices and warehouses
Tilt-up slab projects
Unit complex builds
Residential developments (house builds)
Home renovations including kitchen and bathroom remodelling
Minor projects such as retaining walls, landscaping design and delivery,driveways, house extensions, decks and patios etc.
Project management, quoting and estimating services
Feasibilities, budgeting, development assessments and building application lodgement
General assistance to clients
In any sized job, we deliver a product that we are proud of whilst also focusing on a high commitment to client satisfaction during the entire process.
We also proudly boast that a number of our clients are repeat business or recommendation from satisfied clients that were impressed by our co-operative attitude and our commitment to finishing the project on time and under budget.
We also have a qualified interior designer available upon request for commercial designs and residential finishes. Tina is qualified by the Australian Institute of Interior Design and has much experience in design ranging from floor plan layouts, kitchen & bathroom design, and hard finishes including tile, glass, stone, flooring, paint and colour co-ordination.
We have resources to assist our clients from the conceptual and design stage of a project through to its realisation and delivery. The expertise of our team and our resources ensures that we deliver a quality service at competitive prices.
Supporting Our Community
Our management and staff are strong believers in supporting our community. Each year, we donate a percentage of profits to various charities and organisations. We are proud to regularly support the following charities and organisations, amongst others:
The Alannah & Madeline Foundation, Charity for Children 
The Salvation Army Christmas Appeal
The Queensland Police Legacy Scheme, Child Safety Handbook
The Special Children's Christmas Party